Raspberry Pi IoT GSM Modem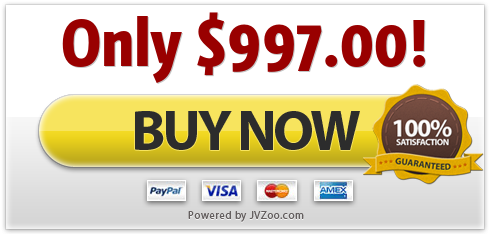 IoT Kit Package includes: Fully Configured CanaKit Raspberry Pi 4 8GB Extreme Kit – 128GB Edition (8GB RAM) + GSM Hardware Modem (Bulk SMS Device 16 Port GSM Modem Pool) + 1 MetroPcs 5G Simcard + Android SMS-iT Gateway App
The Raspberry Pi IoT GSM Modem is fully set up and configured with your SMS-iT Decentralized account and SMS-iT Gateway App, so that you just plug-and-play, i.e, start using the Raspberry Pi IoT GSM Modem with your SMS-iT account once you receive it, without the requirement of any further configurations.
---
About Fully Configured Raspberry Pi 4:
CanaKit Raspberry Pi 4 8GB Extreme Kit – 128GB Edition (8GB RAM)
Kit Includes:
– Raspberry Pi 4 8GB Model B with 1.5GHz 64-bit quad-core CPU (8GB RAM)
– Includes 128GB Samsung EVO+ Micro SD Card (Class 10) Pre-loaded with NOOBS
– CanaKit Premium High-Gloss Raspberry Pi 4 Case with Integrated Fan Mount
– CanaKit Low Noise Bearing System Fan
– Set of 2 Micro HDMI to HDMI Cables – 6 foot (Supports up to 4K 60p)
– CanaKit 3.5A USB-C Raspberry Pi 4 Power Supply with Noise Filter – Specially designed for the Raspberry Pi 4 (UL Listed)
– CanaKit USB-C PiSwitch (On/Off Power Switch for Raspberry Pi 4)
– Set of Heat Sinks
– USB MicroSD Card Reader
– CanaKit Quick-Start Guide
– CanaKit GPIO Reference Card
| | |
| --- | --- |
| Package Dimensions |      9.57 x 6.1 x 2.32 inches |
| Item Weight |      1.21 pounds |
| Manufacturer |      CanaKit |
---
About GSM Hardware Modem
Bulk SMS Device 16 Port GSM Modem Pool USB Interface SMS STK IMEI Change
16 Ports Modem Pool is a big bulk SMS machine that consists of 16 GSM modems. The modem pool provides an efficient way for the management of a number of modems.
After connecting the modem pool to the computer through a USB cable, the computer shows 16 COM Ports. You can use 'AT Command' or some software to control each of the modems for sending SMS, using mobile recharge STK USSD, and changing IMEI.
Technical Parameters
(1) Type: 16 Port GSM Modem Pool
(2) Working Frequency: GSM 850/900/1800/1900MHz
(3) Interface: USB Port
(4) Support Sending and Receiving Bulk SMS
(5) Support STK/USSD/Mobile Recharge/IMEI Change
(6) Power Source: 5-24V DC
(7) Control via AT Commands
Packing List:
(1) One unit Modem
(2) One Piece USB Cable
(3) One Piece Power Supply Adapter
(4) One Piece Driver CD
(5) 16 Pieces Antennas